THE SUPERSURE DIFFERENCE
Swift approved parts and repairs*
Savings for Swift installed security
Wide cover backed by RSA
Using our 50 years' experience in the caravan industry, Supersure has been cleverly designed as a touring caravan insurance policy that is a great fit for Swift caravan owners and gives outstanding value.
Our cover is available for owners of any Swift caravan up to 25 years old – so this includes models branded as Ace, Basecamp, Bessacarr, Sprite and Sterling.
Get Quote
CALL US
CALL 01422 397 794
SAVINGS FOR YOU AND YOUR SWIFT
SAVINGS FOR
SWIFT TECHNOLOGY
15% Swift Command Tracker
(or other approved tracking devices)
10% AL-KO Secure wheel lock
5% AL-KO ATC trailer control system
5% rear view camera/sensor discounts
5% alarm discount
SAVINGS FOR
TAKING CARE
Up to 25% no claims discount
Up to 10% owners over 30 discount
10% caravanning club or Swift dealer discount
OTHER GREAT SAVINGS
10% CaSSOA Silver/Gold storage discount
5% tyre safety discount*
Up to 5% security marking discount**
Voluntary excess discount
Get QuoteCALL USCALL 01422 397 794
* Tyron bands, tyre pressure monitors, tyre sealant
** 5% VIN Chip Plus or 2.5% for other marking products
Innovatively designed to give Swift owners added peace of mind
We've worked hard to bring our customers insurance policies that meet their needs and offer the highest possible level of protection for their Swift along with huge savings that reward the top-level security and safety devices we fit.
Nick Page, Commercial Director, Swift
I was really pleased with the speed of the settlement and how helpful everyone was, in particular Matthew, who handled my claim
Mr Kirby, Eastbourne, Supersure claimant
BESPOKE COVER BENEFITS TO PROTECT YOUR SWIFT
Supersure promises to protect your Swift caravan with cover for your adventures or when in storage. Insurance cover is underwritten by RSA, a leading UK insurer. There are even a number of options so you can get the cover that's the perfect fit for you and your Swift.
SWIFT APPROVED PARTS
We'll fix your pride and joy with Swift approved parts.*
SWIFT APPROVED REPAIRS
Your caravan will be repaired
by a Swift approved dealership
or repair centre.*
TOURING AND STORAGE COVER
We'll repair your Swift after damage
caused by accidents, theft, fire, and
storms or flooding.
AWNING COVER
Get your awning repaired or replaced if storms cause damage.
More Great BenefitsGet QuoteCALL USCALL 01422 397 794
This webpage gives a quick summary of cover and cover options. If you buy a policy your schedule will detail levels of cover and any options you have selected. All cover benefits are subject to terms and conditions, cover level and underwriting criteria. Minimum premiums do apply. For a full explanation of our policy you can download our policy booklet or summary here.
Even more reassurance
No jargon policy
Secure web
purchase
Direct debit payment option
Tailored insurance cover for these great ranges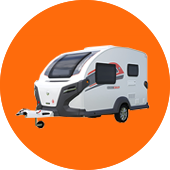 swift BASECAMP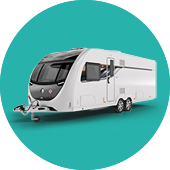 swift CHALLENGER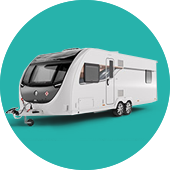 swift CHALLENGER X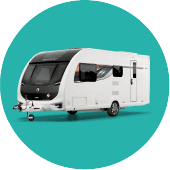 swift CONQUEROR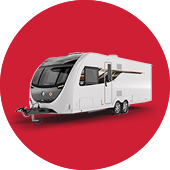 swift ECCLES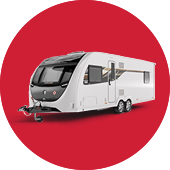 swift ECCLES X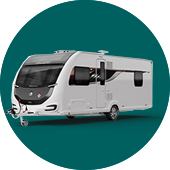 swift ELEGANCE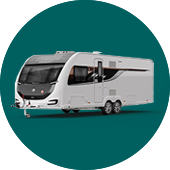 swift ELEGANCE GRANDE
swift SPRITE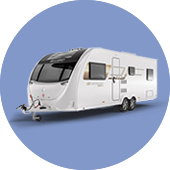 swift SPRITE SUPER